< Back
DONATE to provide essential hot meals to staff fighting COVID at St Mary's ICU
January 2021
W9W2 are once again urgently fundraising to provide essential homemade meals to the staff working overtime to fight COVID at St Mary's ICU. We were able to provide this through the first lockdown with the support of our amazing community. We are asking for your help to once again provide this service.
FOLLOW THIS LINK TO DONATE – WHATEVER YOU CAN MUCH APPRECIATED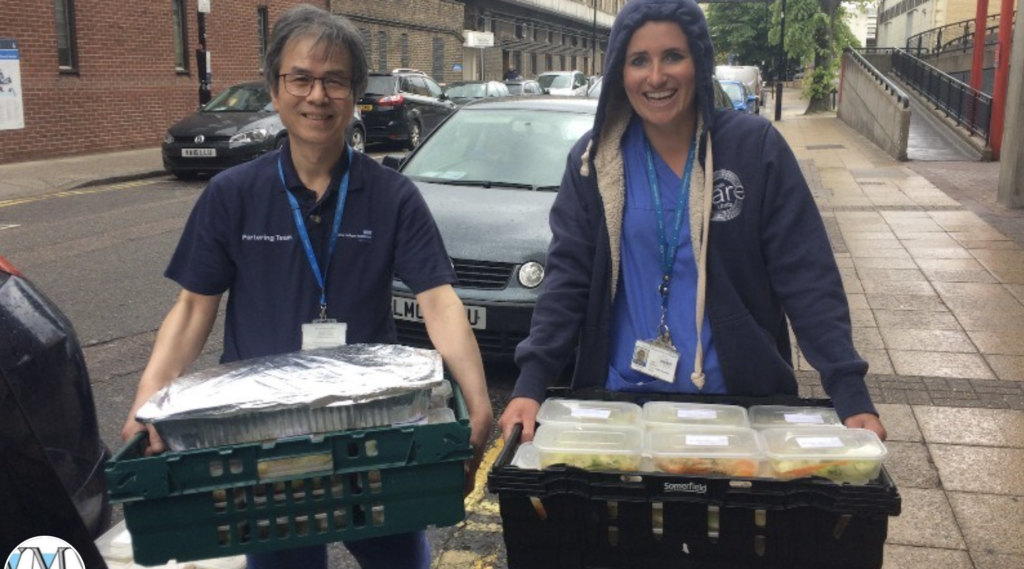 Stay Home – Donate! ❤️
Your local heroes need you! Frontline NHS staff workers are still tirelessly working throughout this third relentless lockdown – and if you've asked yourself how you can help, we have the answer!
Over the first lockdown, we saw first hand just how much donations of healthy meals lifted our frontline workers, so to continue this support the local Maida Vale Society (W9W2) is campaigning to raise funds again.
W9W2 is working alongside Chef Jen, to coordinate the delivery of healthy (halal) meals with Alice Sinclair. Supporting our ITU staff, and beyond. At This stage and depending on your support, meals will be delivered once a week.
For every £50 donated, Chef Jen can cook at least 35 nutritious, hearty meals for the NHS – and the more donations raised the more amazing the meals we can contribute!
It's not possible for everybody to be hands on in the fight against covid, but this will make a real difference in keeping our forces fit and healthy.
Stay Home – Protect our NHS – Save Lives