Welcome to the
Paddington Waterways and Maida Vale Society
Also known as W9W2
Welcome to the Paddington Waterways and Maida Vale Society, also known as W9W2. We exist to defend and improve the amenities, physical environment, safety and facilities within the Maida Vale, Little Venice and Paddington areas.

Latest News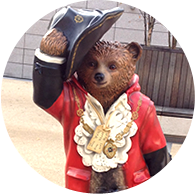 The Paddington Waterways and Maida Vale Society / W9W2 is the designated amenity society for this area and your voice to Westminster City Council.
Our core purpose is to conserve and extend the Residential Amenity of our Area, in terms of the Built Environment (Planning), the Residential atmosphere (Licencing) and Residents' Safety (Policing).
To enable this we aim to ensure a positive perspective on the area; ensuring that residents are aware of what is going on by connecting community groups; and increasingly the number of people who engage with our core purpose.
It is free to register in order to receive community updates and shout outs around local matters; we also welcome and encourage paid up members to help fund the work we do.
We look forward to welcoming you,
The Committee