< Back
NEW Autumn/Winter 2020 issue of Maida Unveiled – out now!
November 2020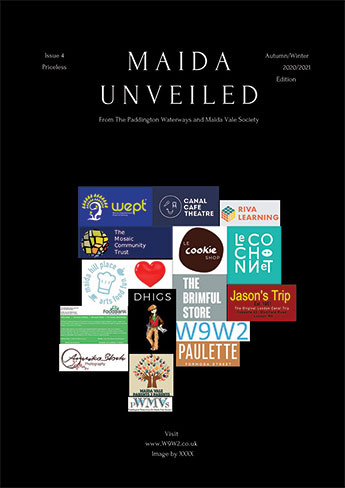 Our team have been beavering away and the anticipated new Autumn/Winter issue of Maida Unveiled is here!
Featuring:
updates from our local councillors and MP
our local community response to the COVID-19 second wave
free hot meal deliveries to residents most in need – and how you can help
how residents' generosity has made its way to girls in Kenya,
showcases with all your favourite local businesses including Real Ale, the Brimful Store and Le Cookie Shop
125 years of Paddington Rec and 200 years of Regent's Canal — and much more!
Support your community during this vital time – download the new issue here.
Sign up to our mailing list to get exclusive early access to future issues of the digital magazine and an optional print copy.