< Back
Pumpkin Carving Competition!
October 2020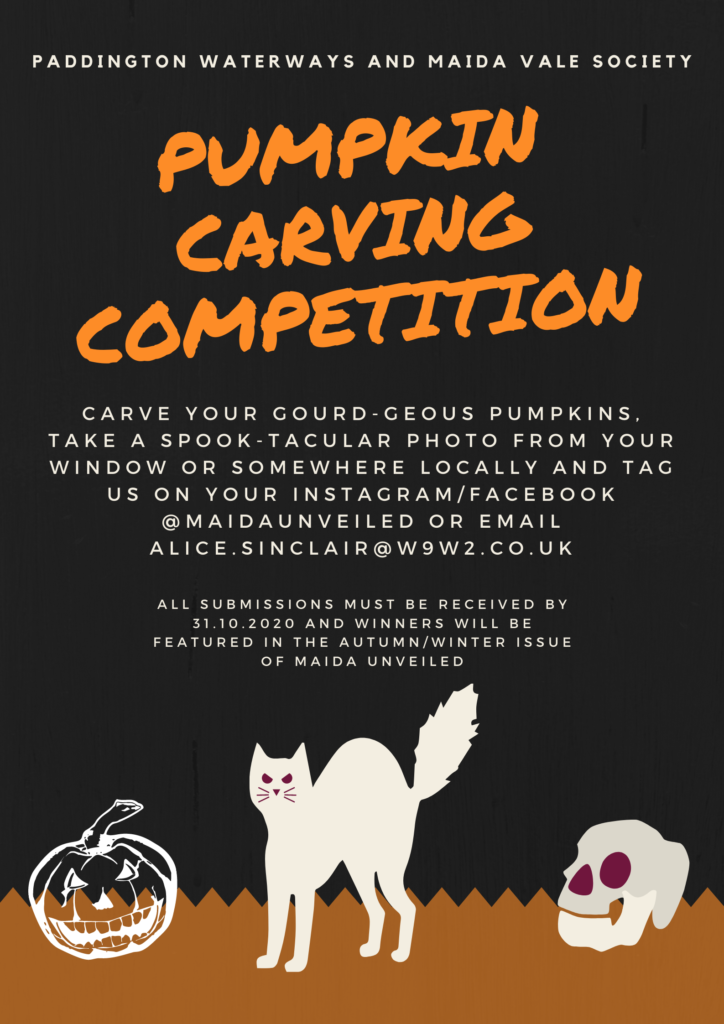 Oh My Gourd – it's already October and with Halloween just around the corner, why not carve out some fun with a neighbourhood pumpkin carving competition? Please carve your gourd-geous pumpkins, take a spook-tacular photo from your window or somewhere locally and tag us on your Instagram or Facebook @Maida_Unveiled or email [email protected]
DEAD-line October 31st.
The winner will be published in THIS Autumn/Winter issue of Maida Unveiled.
P.S. Don't forget to keep those leftover seeds for toasting as a healthy snack and insides for a delicious pumpkin soup. Recipe coming soon from 'Have Kitchen Will Cook'.