< Back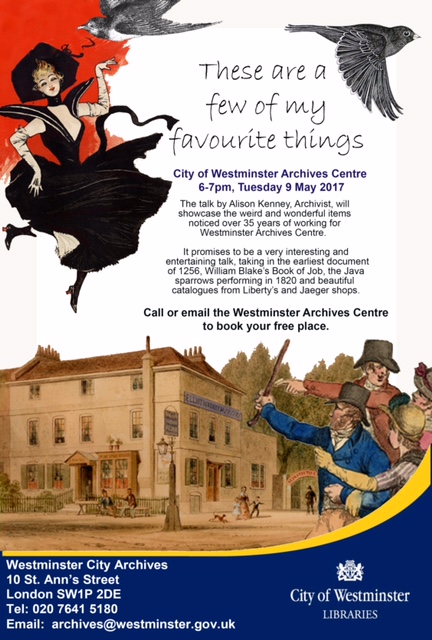 These are a few of my favourite things
April 2017
City of Westminster Archives Centre
6-7pm
Tuesday May 2017
The talk by Alison Kenney, Archivist, will showcase the weird and wonderful items noticed over 35 years of working for the Westminster Archives Centre.
It promises to be a very interesting and entertaining talk, taking in the earliest document of 1256, William Blake's Book of Job, the Java Sparrows performing in 1820 and the beautiful catalogues from Liberty's and Jaeger shops.
Call or email Westminster Archives Centre to book your free place.
Westminster City Archives
10 St. Ann's Street
London SW1P 2DE
020 7641 5180
[email protected]