< Back
Who Was John Aird?
February 2019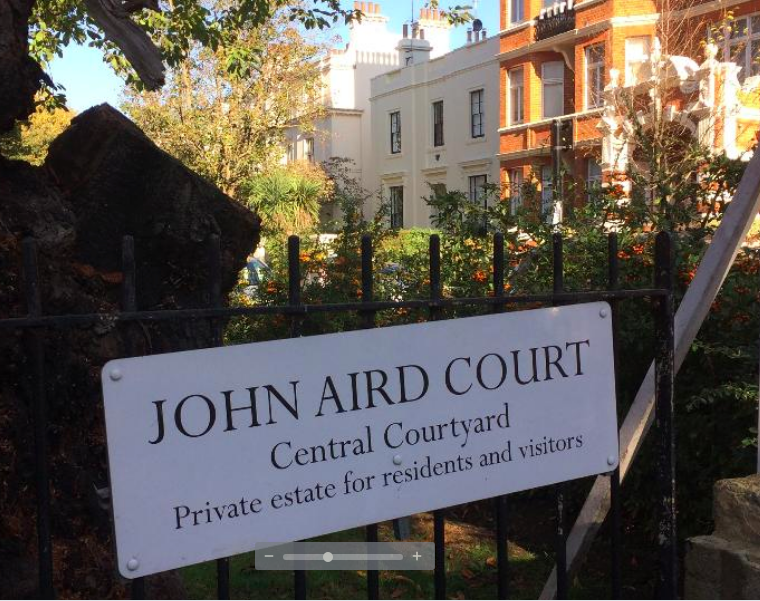 John Aird Court. One of many places in the W9W2 area we rush past running our day to day errands. Who is John Aird? and what did he do to deserve a whole Court named after him? I started to do some research….
Starting rather a long time ago in 1822, a gaelic-speaking family of very modest means arrived in London from Scotland. The father, Robert, became a ganger (foreman) of labourers until he was killed in an earth fall. Robert's eldest son, John, – who grasped opportunity in both hands – was a natural leader, practical and hardworking. Said to be kind and good to work for, his mother, who could not speak English, was hidden away as the family's social advancement became more certain. She was hidden away, because her language skills were limited to Gaelic. John's eldest son, Charles, was quietly successful while the second son, also John, proved the more ambitious and intelligent and quickly becoming the main strength to his father and then company boss when the father retired. The younger John was physically robust and bearded and he allowed the beard to grow longer as the years went by; not much stood in his way.
He was the first Metropolitan Mayor of Paddington from 1900-02 and Member of Parliament for North Paddington from 1887 until 1905. In both offices he looked the part, an important feature of the Victorian and Edwardian worlds. From a Liberal family he was a staunch Conservative and some said that politics was his only sporting interest, although he spoke almost not at all at the House of Commons.John Aird's adventure in life is a lesson in economic history.
As a Victorian he fits the mould of Samuel Smiles' book 'Self Help' but he also applied ruthlessness and luck to all his enterprises. The key to his success lay in his vision of the provision of public services. For a while gas and water systems from London to Moscow, from Ottawa to Palermo and all places East to Calcutta knew the engineering influence of Aird's company. As time went by his building projects grew in ambition and the list is frightening long and thoroughly memorable: the West Highland Railway, the Millwall, Royal Albert, East & West India and Tilbury Docks in London, the Avonmouth, Portsmouth and Southampton Docks. Ports in Scotland and in Singapore. His firm was essential to the building of Blackfriars Railway Bridge, the Manchester Ship Canal, the Hampton and Staines reservoirs and the Metropolitan and District underground lines. Arguably his greatest construction was the Aswan (Low) Dam in Egypt, completed around 1902 and his intellectual acuity, engineering judgement, audacious timing and skilful grasp of opportunity are worthy of a film…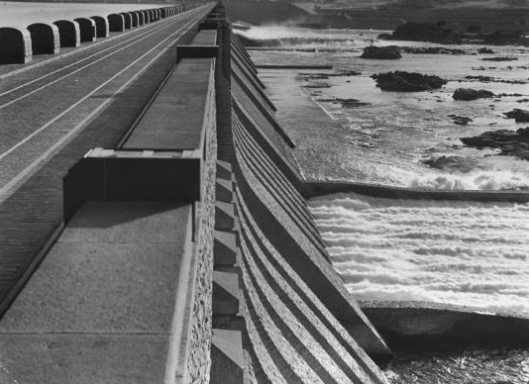 At the time this dam was seen as the greatest single work ever conducted by British builders. Aird held NO engineering qualifications. Successful contractors had to learn how to 'handle people' at all levels and at its height his company employed 30,000 people. His skills were dependent on his experience of finance, knowledge of materials, the management of a very diverse labour force and a political capacity that had to persuade, communicate and lead the completion of a project to final profit. His innate judgement was second-to-none and it was cruel fortune that saw his life draw to a close when bad engineering advice made the Company's completion of the commercial dock in Singapore unsuccessful and costly…
So, John Aird, the first mayor of Paddington, the MP for North Paddington and much much more… I wonder, who the other ghosts or imprints of people which once walked the streets of W9W2 are?
What is uniquely remarkable to this particular story, is while I was doing my research, I discovered, entirely by coincidence, that he was also my great, great, great, Grandfather.
A bizarre stroke of serendipity.
A. Sinclair